Fresh Texas Pecans from Schulenburg, Texas
Whether salted, coated in sugar, or baked into delicious pies, cookies or fudge, nothing says Texas like freshly-picked pecans. That's why at Potter Country Store we grow our own pecans at our family-owned farm in Schulenburg, Texas!
Come by either of our convenient locations to browse all of our yummy Texas pecan-filled treats, snacks, and desserts, or enjoy convenient shopping online!
Texas pecans make a great corporate gift— we can customize the packaging with your company's logo and more!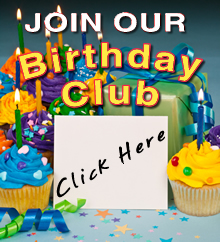 It's Always a Great Time for Potter Pecans!
Keep a bowl of Texas pecans on your coffee table with your favorite nutcracker.
Texas pecan treats are the perfect housewarming gift.
Ship Texas pecans to a Texan who is far from home.
Share a beautiful Texas pecan pie at your next holiday dinner.
Try our newest flavor – SWEET HOT PECANS!
   STORE HOURS  
Monday – Saturday    –    9:00 am – 6:00 pm    
Sundays – 10:00 am – 6:00 pm
Click on picture below to see our store!
Click here to choose shelled Texas pecans, cracked pecans, pecans in the shell, or pecan meal!
Click here to choose pies, pralines, bread, pecan brittle and other tasty treats!